Photographing the Ardtornish Landscape
Ardtornish Estate and the 250 square miles of the Morvern peninsula has a landscape made up of rugged mountains, stunning coastlines, freshwater lochs, ancient woodlands and heather moorland. All of this is bathed with stunning light and sits under skies that are so dark, you can clearly see the Milky Way.
Do you want to capture some of the beauty of the Morvern landscape and the landscape across the other West Highland Peninsulas of Sunart, Moidart, Ardgour and Ardnamurchan? Then why not have local landscape photographer, Steven Marshall help you. He offers the following to beginner and intermediate photographers:
Photography Workshops for Beginners
If you've just got a new camera and are not sure how to use it, or if you've had one a little while but would like to take better photos, then why not take some time to learn how to get the most out of it? Steven offers one-to-one sessions that can help you with this that cover the following:
Going through the basic settings and controls of your camera to be clear on how it works.

Simple rules of composition to make your photos more dramatic and aesthetically pleasing.

Setting aperture, exposure time and ISO setting to control the brightness, focus and motion blur in your photos.
These sessions end with some time to practice your new skills by photographing the stunning scenery we have in the area.
Landscape Photography for Intermediates
Are you already familiar with how your camera works, but do you want to learn something new?
Long exposure photography – learn how to pick the right weather conditions, choose a good composition, initially expose your image, add the correct filters and adjust your exposure and finally take the shot.

Night Sky Photography – learn about the night sky and the photographic opportunities that exist; learn how to focus and compose your shot in the dark; and learn how set the correct ISO and exposure time to capture as much light as possible.

Time-lapse Videos – learn about basic time-lapse gear; how to pick a suitable subject/composition; and how to decide on the shooting interval and set the correct exposure.
Alternatively, do you just want to find yourself in some great locations when the conditions are such that you get the best shots you can with the limited time you have here? Steven act as your guide to show you around the area.
If you want to find out more or even book a session, then visit Steven's website at www.smarshall.photography
Steven Marshall
Steven is a landscape photographer who lives at Rockpool House in the heart of the beautiful West Highland Peninsulas. He considers himself to be so lucky to be living here on Scotland's North-West coast as he has been drawn to its grandeur for years.
It is a place of beauty. A place that has inspired him to pick up a camera and embark on a journey to capture a little of this beauty. This photographic journey has opened his eyes to the true beauty of Scotland's landscape. It is a beauty that can only be truly appreciated by taking time out from our busy modern-day lives to take a good look. To look at the landscape. To look at the light. To look at Scotland.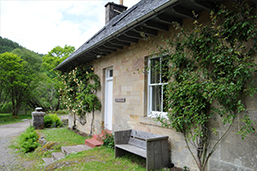 Great Activities
Start planning your Ardtornish adventure & discover all the activities on your doorstep.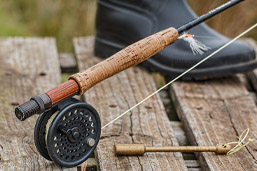 What's On
Find out what's happening in Morvern and further afield.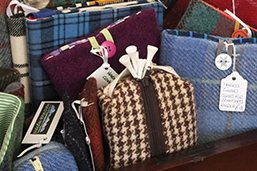 Ardtornish Shop
Browse & buy in our online shop of Ardtornish goodies.