Traditional Stalking on Ardtornish Estate, Morvern.
Ardtornish Estate in the beautiful West Highlands of Scotland is an outstanding location for stalking.  The estate is renowned for its traditional country sports and all our sport is geared towards guests looking for an all-round experience.
Deer Stalking
A typical day's stalking would start with the stalker meeting the guests in the morning to check the rifle on a target. Following a short drive, we proceed on foot to gain height and approach likely areas from the correct side of the wind. Regular spying is carried out to locate beasts and choose a suitable animal, before the final approach to get in range.
After a successful shot, the ghillie is called to assist with carcass recovery, and all involved make their way back to the vehicle and home to rest their aching muscles!
Once off the hill, carcasses are prepared for collection in the game larder. They are taken to a processing plant, to be turned into various venison products for sale. Some of our venison is then returned to us for sale from the estate Information Centre.
We shoot mostly mature stags at Ardtornish, and do not offer trophy hunting.  We cull in such a way as to maintain an optimum population of high-quality stags.  It would be reasonable to expect to take five to six stags per week.  Hinds can be prepared for guests to take home on request.  We carry 250-300 stags on 35,000 acres and our season runs from 1st September to 20th October.
Our aim is to provide a traditional day's sport on the hill, with one party per day. A good level of fitness is required.
We provide our excellent stalker, a four-wheel drive vehicle, and an Argocat for recovery. We are planning to re-introduce pony stalking in future.  Preparation of trophies is included in the price.  We would normally retain the carcasses.
Woodcock Shooting
The woodcock shooting is very exciting and is mostly done over the estate pointers. Parties of two to four guns can shoot for up to three days in the winter. Only three weeks are let each year, as we do not wish to over-exploit this wild resource. There are very few places where shooting woodcock over pointers in open woodland, such as here at Ardtornish, is possible. It is a rare experience.
Accommodation
Accommodation in the magnificent South Wing of Ardtornish House is best suited to stalking parties, but other self-catering accommodation is also available. We would be pleased to arrange for fully serviced accommodation with catering and cleaning on request. We do not let stalking without accommodation.
For a full package of information about our stag and hind stalking or woodcock shooting, including prices, please don't hesitate to email our gamekeeper, Simon Boult, at simon@ardtornish.co.uk and he will be pleased to get back to you directly.
A magnificent location for traditional Estate stalking in the breathtaking Highlands of Scotland.
Contact Us
For more information on any of Ardtornish Estate's Services please contact us.
Contact Us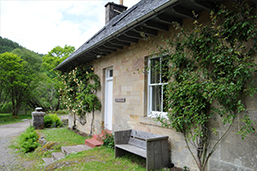 Great Activities
Start planning your Ardtornish adventure & discover all the activities on your doorstep.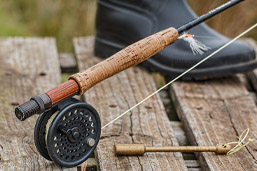 What's On
Find out what's happening in Morvern and further afield.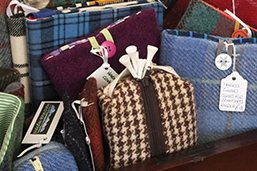 Ardtornish Shop
Browse & buy in our online shop of Ardtornish goodies.