UNIQUE

WEST COAST HOLIDAYS
Ardtornish Estate spreads out around Loch Aline, a huge, wooded, U-shaped bay, a natural haven.
Wherever you go, high in the hills or down at sea level, there are streams and lochs. The water in the streams is the colour of peaty whisky.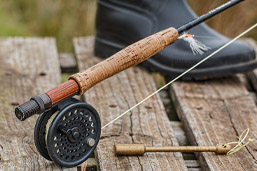 Outdoor Activities at Ardtornish
From traditional pursuits like fishing to exploring our delightful gardens you'll find something to suit all tastes.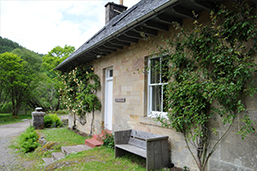 Special Offers
View our self-catering
special offers
and short breaks.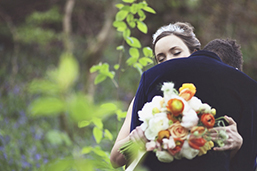 Weddings & Events at Ardtornish
Ardtornish Estate, with its gardens, is the ideal venue for your special wedding day, function or family gathering, large or small.
SUSTAINABILITY
Sustainable development is our guiding principle at Ardtornish.
ECOLOGY
We keep a close eye on our environmental footprint, and like to think that with our deep peat soils, thousands of acres of woodlands, and low-carbon power and heat sources, we sequester (i.e. lock away) a large amount of atmospheric carbon.
FARMING
Ardtornish Estate has its own home farm, run in two separate units.
AGRICULTURAL INFORMATION
Ardtornish farm based at Acharn has 1,000 hill sheep (mainly blackface but with some Cheviot crosses), and about 160 hill cows. Inninmore farm is smaller, based at Old Ardtornish. It is farmed organically, with 18 cows and 650 sheep.
HYDROPOWER
Electricity generated using hydropower is known as hydroelectricity
CREATING POWER
We use the enormous amount of rain that falls on Ardtornish to produce hydroelectricity. The rain fills our rivers & reservoirs & the water travelling under pressure down our pipelines turns specially designed turbines.
REVIEWS

 FROM AROUND THE GLOBE
We are proud to have guests from all over the world, here are just what a few of them say about their stay at Ardtornish Estate.
"This a magical place to do as much or as little as your heart, mind, body & spirit are needing. The people are wonderful, kind, caring & fun. For me it was a trip that I'd dreamed of for my whole life. I have now, in my 50th year, walked where my ancestors walked, experienced a culture that I was born from & most importantly….healed my heart & my spirit."

Lorraine McInnis
Ontario, Canada
"I went to Ardtornish for the first time (of many) when I was six years old. It is the one of the most beautiful and magical places I've ever been."

Laura Cushing-Harries
London, United Kingdom
"Great long weekend in the lovely Rose Cottage. Stunning weather – a little fossil hunting and lunch at The Whitehouse."

Dave Shaw
Edinburgh, United Kingdom
LATEST NEWS FROM 
OUR BLOG
We update our blog on a regular basis with all the latest news and information on Ardtornish Estate.