About Ardtornish Estate
Ardtornish Estate is not just a beautiful spot on the West Coast of Scotland. It's also a special place where heritage meets country living, and a community comes together with a shared passion – to breathe life into a magical Highland estate, and to welcome visitors from near and far to discover the charm of Ardtornish.
Ardtornish means many things to many people; for some it conjures thoughts of home, for others it's a cherished place to visit, it's a family legacy and it's a place of work. Ardtornish is a family business, its many facets working together to support a community. Around the estate the faces of Ardtornish will become a familiar sight – some born here, others drawn to Ardtornish later in life, all sharing one thing in common – a passion for the estate and a duty of care as custodians.
The estate is owned by the Raven family, and through the vision and drive of the team they've put together, the estate has become a successful commercial enterprise. We produce our own lamb, beef and venison – available for sale in the estate Gift Shop & Information Centre. Several hydro schemes make power from our waterways, and country sports attract enthusiasts from around the globe to hunt, shoot and fish in the sparkling rivers, lochs and wild moorlands. At the heart of the estate is Ardtornish House and gardens, which with our self-catering cottages attract many loyal long-standing visitors. The Ardtornish team is passionate about the local area, and committed to sustainability and development of our community and the Lochaline area – including by providing affordable housing and building plots at nearby Achabeag.
Ardtornish holds a special place in the hearts of everyone who visits.  Don't just take our word for it – explore for yourself, discover Ardtornish's secrets, and begin the journey that leads so many back time and time again.
"Ardtornish is an enchanting place; I have fallen for the Celtic myths, the wonderful light and the endlessly unrolling landscapes, and now I have an urge to come back to explore as many of the islands of Hebrides as I can. I have the feeling that this vast expanse of islands and turbulent seas is an alternative world, an innocent, half-forgotten place, blessed by its remoteness and silence. There are different kinds of silence: this is the silence of prehistory. And, of course, there are said to be salmon in the rivers."
Justin Cartwright, Conde Nast Traveler – Dec 2014
Discover Ardtornish Estate set against a backdrop of heather glens and babbling rivers, stunning shorelines and endless skies…
Contact Us
For more information on any of Ardtornish Estate's Services please contact us.
Contact Us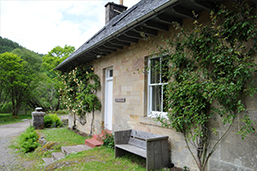 Great Activities
Start planning your Ardtornish adventure & discover all the activities on your doorstep.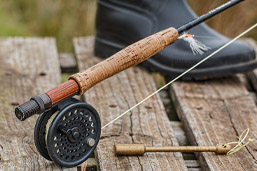 What's On
Find out what's happening in Morvern and further afield.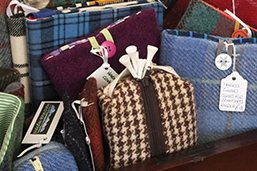 Ardtornish Shop
Browse & buy in our online shop of Ardtornish goodies.