Fantastic food and drink in Morvern and Lochaber.
For those special occasions or just when you would rather dine out, there is a choice of dining options in the area. With heavy focus on local seasonal produce and – not surprisingly – seafood, when you eat out in Morven or Lochaber, you'll eat well!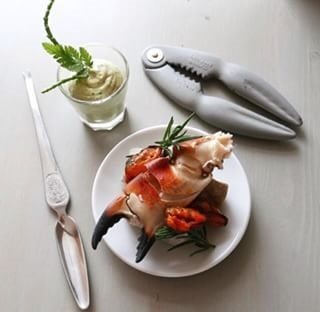 The Whitehouse Restaurant | Lochaline | Two AA Rosettes
The award winning Whitehouse Restaurant in Lochaline serves fantastic local food. They grow many of their own vegetables and source fish and meat from Ardtornish, Mull and the Highlands.The Good Food Guide 2018 says
"This is what you dream of when you head for the Highlands"
and awarded it the coveted Good Food Guide Local Restaurant of the Year – Scotland in 2017. Other awards include the Highlands and Islands Restaurant of the Year 2017. We strongly recommend booking on 01967421777 or emailing info@thewhitehouserestaurant.co.uk
"A cosy, rustic-chic space with sturdy pine furniture, lavender painted walls, an abundance of fresh flowers and lots of evening candle light, it feels like a home from home but offers cooking with a sense of occasion.  The wide open kitchen allows some tables a view of the action:  here scallops are roasted and served in a velvety cauliflower veloute,  just caught plaice is teamed with surf clam, butter, tender asparagus, leeks and pureed potato and luxuriantly creamy rice pudding is coupled with tart fall-apart rhubarb"
www.thewhitehouserestaurant.co.uk | Tel: 01967 421777 – booking is highly advised.
Other Dining Options in Lochaline
Lochaline also offers the excellent snack bar by the ferry pier, and bar meals in the Lochaline Hotel. An outdoor lunch at the snack bar of venison burger or a slice of black pudding in a bap takes a lot of beating as one looks across the Sound of Mull.
Loch Leven Seafood Cafe | nr Kinlochleven
Lochleven Seafood Café and shop is situated on the shores of beautiful Loch Leven near Kinlochleven, around an hour's drive from Ardtornish. We recommend trying one of their famous seafood platters or just having coffee and cake on their terrace and a browse at their tanks and on site shop.  The Seafood Cafe is a must for any food lover whilst visiting the area.
www.lochlevenseafoodcafe.co.uk | Tel: 01855 821048
Ardshealach Lodge | Acharachle
Ardshealach Lodge's Restaurant offers seasonal and home grown produce in a relaxed setting overlooking Loch Sheil and out to Ben Resipole.  The Lodge is open all year round and the restaurant, popular with locals and visitors alike, serves a varied menu using fresh fruit and vegetables from their extensive kitchen garden.
www.ardshealach-lodge.co.uk | Tel: 01967 431 399
Kilcamb Lodge | Strontian
Kilcamb is located just a 30 minute drive from Ardtornish and offers a choice: their main rosetted fine dining restaurant, alongside their newer and more informal Brasserie.  Kilcamb offers a cosy option in grand style for those special occasions and their menus delight with delicious local seafood, meats and game.
www.kilcamblodge.co.uk | Tel: 01967 402257
Cafe Fish | Tobermory, Isle of Mull
The Cafe' is wonderfully appointed on the upper floor of the Calmac Pier with spectacular views over Tobermory Bay to Calve island and the Sound of Mull.  From the alfresco terrace you can catch an amazing sunset and watch a selection of fresh seafood en route from the coastal waters around Mull straight to your plate two hours later.
www.thecafefish.com | Tel: 01688 301253
Local Produce
At Ardtornish Estate we sell our own beef, lamb and venison, and – as keen members of the Slow Food movement – often host food-related events at Ardtornish House.  Visit us in the Information Centre to purchase our farm produce or for more dining recommendations.
Ardtornish Kitchen Garden
We aim to provide our visitors with high quality and seasonal fresh fruit and vegetables. Why not order in advance and we can have it in your property ready for your arrival.
Please call the tourism team tel: 01967 421288 to discuss what's available. Do pop up to the Kitchen garden during your visit, we would be delighted to welcome you.
Open Year round: Monday, Tuesday, Thursday & Friday between 9:00am – 5:00pm
02 Café
Relax and enjoy Homemade local snacks served from a stunning elevated village position with views across Loch Aline and the Sound of Mull.
www.lochalinedivecentre.co.uk | Tel: 01967 421 627
"A cosy, rustic-chic space with sturdy pine furniture, lavender painted walls, an abundance of fresh flowers and lots of evening candle light, it feels like a home from home but offers cooking with a sense of occasion."
Contact Us
For more information on any of Ardtornish Estate's Services please contact us.
Contact Us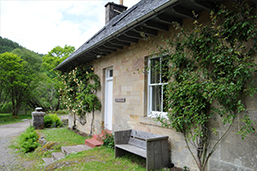 Great Activities
Start planning your Ardtornish adventure & discover all the activities on your doorstep.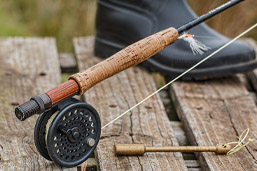 What's On
Find out what's happening in Morvern and further afield.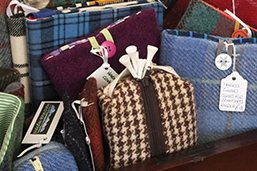 Ardtornish Shop
Browse & buy in our online shop of Ardtornish goodies.