Magnificent all-round views across Loch Aline and a delightful terrace opening out from the French windows make summer evenings in The Boat House a joy. A traditional stone and slate building, airy in summer and cosy in winter, the Boat House was converted some years ago and is centered on a light but snug split level dining/sitting room.
The well-equipped kitchen has a fridge, freezer, dishwasher, washing machine and tumble dryer.
The three bedrooms include a double with en-suite shower & WC, one single and one with bunk beds. There is a further separate bathroom with WC.
WiFi is included, as is a starter pack of logs.  More logs are available to purchase from the Information Centre in the Estate Courtyard.
We welcome pets in this property.
Your Memories Of Ardtornish
Another memorable holiday at Ardtornish. There was plenty of wild life to watch, see and hear. The scenery is magnificent. The staff were as always welcoming and always ready to help.
This property was finished to a high standard with a well equipped kitchen. Plenty of wood for the wood burner on chilly summer evenings and a lovely welcome pack. Even a pint of milk in the fridge! Lovely views too. Just a beautiful relaxing place to spend a holiday.
We were all thrilled with the interior of the Boathouse as well as its unique view and location.
Ardtornish – The Boat House "A peaceful rural idyll"
There simply are not the superlatives adequate to describe how utterly magical this place is. Wonderful? Fantastic? Superb? They just don't quite grasp it. The Boat House at Ardtornish is all of the above..and then some. I arrived here as a seriously stressed workaholic insomniac on a business trip stopover. Tired and worn out, I expected to be buzzing around, as I do, and perhaps I may get my head down for a few hours to work or to nap. But, within moments of arriving on the estate, I knew that for me it would be impossible; I was being presented with a very rare opportunity to do nothing but relax and enjoy the benefits of my Circadian Sleep Cycle issues.
And that's exactly what I did. An earlier email from Ardtornish let me know that my keys would be waiting for me and I simply let myself in the door. It was like coming home such that I didn't bother bringing in my work from the car. Instead I lit the already set log burner and spent the rest of the evening on the terrace under a soft grey blanket of clouds, watching pipits scurrying over the pebbles and the flotilla of wee boats bobbing in their moorings on Loch Aline.
At 10pm, a bell tolls in the distance and my travelling companion takes her heavy eyelids to the comfort of the single bedroom. By the warmth of the fire, I too must have drifted off to sleep but find myself outside again at 3am during one of those strange July nights, so particular to Scotland, when the sky doesn't know if it's dusk or it's dawn. The blue hour is silent but for a rustling in the trees to my left. A deer? An otter? My domesticated eyes betrayed me tonight and I would be left wondering. At 5am I rise again. The sky has found its purpose. Through a patch of sapphire, a sliver of sunlight illuminates the mirror still water, stirring my maritime neighbours. Soon the gentle purr of their engine will drive them out to sea, casting ripples in their wake upon the bladderwrack beneath my feet.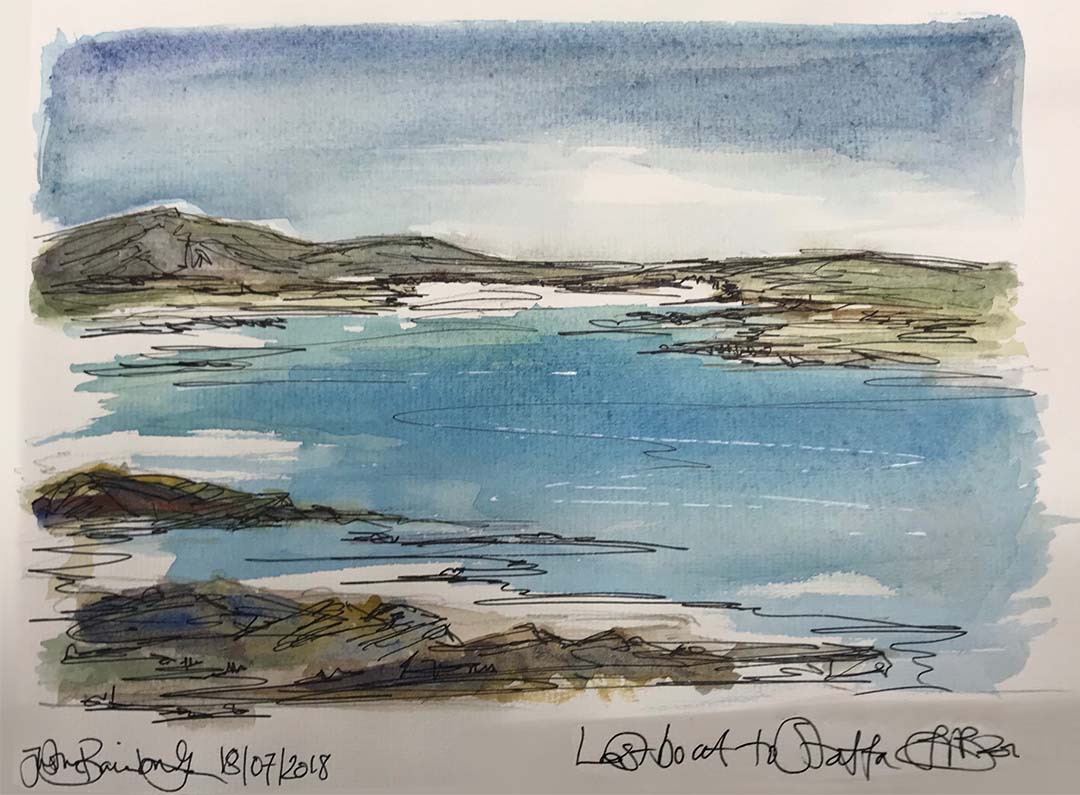 Work: I remember my own reason for being here. But 'work' becomes an open Visitor's Book, a box of watercolours, and a coffee made in a kitchen equipped with everything I could possibly need. The sound of the cafetiere plunging a refill rouses my caffeine addict companion from her 12-hours of 'blissful' sleep, and all too soon my rest is over. We too will have to make waves but it will be reluctant. Should you also need a little slice of Heaven then this wee boathouse by the water is exactly where you need to be.
Author Justine Bainbridge 18th July 2018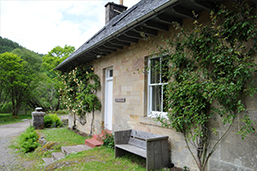 Great Activities
Start planning your Ardtornish adventure & discover all the activities on your doorstep.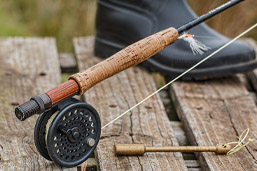 What's On
Find out what's happening in Morvern and further afield.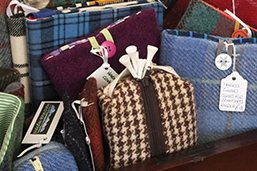 Ardtornish Shop
Browse & buy in our online shop of Ardtornish goodies.