Ardtornish Farms Partnership, Morvern, Loch Aline
Farms leader
Salary to attract the best
Job purpose
To provide practical leadership of the commercial agricultural activities at Ardtornish. The role
exists because the Partners believe in the importance of utilising the natural resources of
Ardtornish to produce high quality food, principally beef and lamb, as well as a range of public
goods. This role will accomplish a well-run, profitable farming business, founded on the
principles of organic farming.
Duties and responsibilities
Create and evolve a 10-year rolling business plan for farming at Ardtornish for approval
by the Partners

Implementation of the approved plan

Leadership of the farming team and building collaborations with external partners, e.g.
SRUC

Produce high quality food products rich in provenance and taste

Development of comprehensive data capture systems to inform decision making

Innovate to allow Ardtornish to be a lead actor in West Highland agriculture

Deliver public goods (landscape improvement, water management, productive agroforestry
operations, etc.)

Play an active role in making the Ardtornish Ecological Restoration Plan a reality,
currently at consultation stage with the community and broader stakeholder group
Qualifications
Likely to be a graduate, ideally in agriculture/ life sciences/ environment

Practical experience and proven success in modern pasture management and livestock
husbandry, ideally within an organic farming context

Farm business management and planning skills

Proven leadership and communication skills, ideally in an agricultural context

An understanding and experience of change management

An enthusiastic team player and networker, open to new ideas

Excited by continuous innovation

Thoughtful about the future of our food and farming systems
Working conditions
This role is based in the West Highlands of Scotland, with much time spent outdoors, year-round.
Agricultural seasonal peaks and weekend working are features of the job.
Physical requirements
The role is physically demanding, requiring good health and fitness levels.
To apply please send a 1 page covering letter explaining why you believe that your experience and
skills are suitable for the job, along with a comprehensive CV.
Your application should be sent to Tony McInnes CEO by e-mail, tony@ardtornish.co.uk or mail
to Ardtornish Estate Company Ltd, Estate Office, Morvern, Oban, Argyll PA80 5UZ, marked
Private and Confidential, for his attention.
Closing date for applications is 30th Sept 2018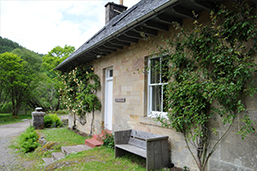 Great Activities
Start planning your Ardtornish adventure & discover all the activities on your doorstep.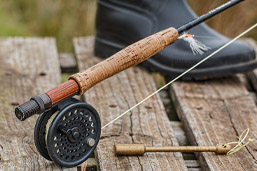 What's On
Find out what's happening in Morvern and further afield.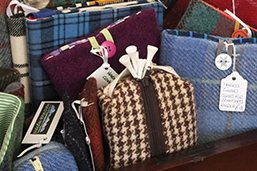 Ardtornish Shop
Browse & buy in our online shop of Ardtornish goodies.