CEO UPDATE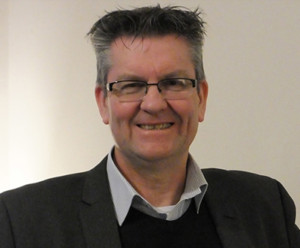 Summer is well underway and Ardtornish has been very busy with visitors in a packed booking schedule for the visitor team. Our energy assets have been working hard with a lot of rainfall. More later.
Various people have been visiting during August amongst these were senior buying staff from Waitrose who were introduced to Ardtornish by Dennis Overton. We were delighted to welcome them to inspect our farming operation and give the condition of our animals a big thumbs up. Our accountants also
visited from Northampton, to see first hand, the various assets and the extent of Ardtornish. They were very impressed.
If anyone would like to feed anything back to me or has any questions about Ardtornish, please feel free to contact me through the office switchboard or on my e-mail address below.
Enjoy our newsletter
Regards
Tony
ESTATE NEWS
Estate
Work on Torr Molach continues apace. The interior has been stripped back to the good. The ground level of the single storey lean-to at the back has been taken down by 300mm to allow for under floor heating. A huge quantity of rock and earth has been excavated from behind and to the sides of the house, resulting in a much dryer and accessible site. A comprehensive drainage system (hitherto lacking) is being put in place along with a replacement septic tank and pipe work.
The former Scottish Sea Farms facilities at Arienas are now back in hand. We're in the process of tidying the site and putting the house and grounds back in
order, with the intention of bringing it in to the letting portfolio ASAP. For the time being the service shed will be used to store our boats where they can be
worked on over winter.
Farm
Despite the poor summer it has been a good growing year. Wet and warm means plenty grass, so livestock are in excellent condition. Not so good for getting the silage cut but we've managed pretty well so far with a particularly good crop from Laggavuilin. The helicopter eventually managed to spray 108 acres of hill at Clounlaid, including some re-spraying between the two plantations above the road. The dead pit at Acharn has been moved. An underground tank with cover has been installed at the other side of the field, well away from the track to the Reserve.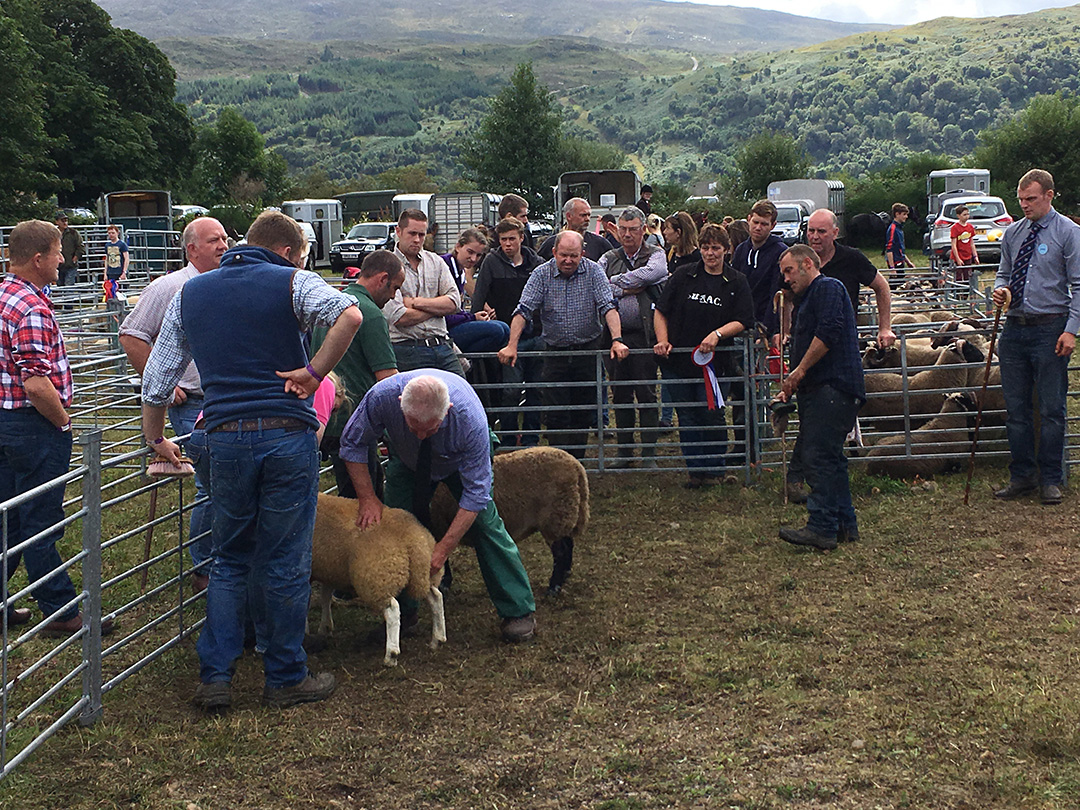 The sun shone on the Sunart Show and Ardtornish did very well, particularly John Nudds who was made Champion of Champions for his prize sheep.
Ardtornish stock was all placed, including champion Highlander and best in class for our Limousin heifer.
Well done to all for the hard work and dedication in bringing the animals to show standard and working through the day to make the show such a success.
Nature Notes
Autumn wader passage is already underway. Common sandpipers have mostly gone from upland water bodies with a few still hanging about on the coast. Whimbrel have been passing through in small numbers on their way south.
Alan Kennedy had a delightful encounter with a family of spotted flycatchers in the grounds of the House. Some may recall the pair that nested in a hole in the wall of the House a few years ago. It would be nice to think that they are direct descendants of that successful nest. Unfortunately the spotted flycatcher UK breeding population has crashed by over 50% in the last 25 years and it is now red-listed as a bird of conservation concern. Luck was with him on an early morning walk at Miodar Bay. An otter and cub under instruction hunting along the shoreline on a making tide.
ENERGY
Angus Robertson Reports:
Good and bad news from the energy department!
Firstly the good news. Saturday 2nd of September was, I think, the first day with no rain since the middle of June, so Hydro has had a good summer. At the end of August we were ahead of our budgets on all plants, Tearnait by 146%; Rannoch by 160%; the Screw by 116%; and Uileann by 105%.
A wet spell in a normally dry month does wonders for performance against budget and provides a useful cushion against breakdown or a dry or frosty spell in a normally wet month.
Additionally the Socaich generator is now working on its first intake after some teething problems. It will slowly contribute to our energy revenues as this year and the early part of 2018 progress.
And now the bad news.
The Rannoch generator suffered a catastrophic earth leakage failure on the 28th August. We will send it back to the supplier's factory for repairs week comm. the 4th of September. The work may take three or four weeks. We expect costs to be covered by our insurance policy although there is a hefty excess to pay on both the break down and loss of earnings elements of our policy that is likely to result in a significant net cost to Ardtornish.
TOURISM
Summer is progressing well for the team and we have been treated to some fantastic spells of sunshine along with the rain!
As mentioned work has commenced on the restoration of Torr Molach or Keepers cottage as referred to by many. We are confident that this property will become one of the jewels of our property portfolio especially with its elevated position and private view up Loch Aline. We are working towards having this available for guests from late spring early Summer 2018.
Late July and the team hosted and coordinated the largest of 2017 weddings, a local affair seeing 200 guests in total join the happy couple to share their
celebrations.
In the battle to reduce midge numbers, we are in the process of testing a new midge machine in the garden of Ardtornish house. Should we see positive results these machines will become a feature across all of our holiday let properties.
Visiting guests staying with friends and family who require a spare bed in their property will now be treated to a superior sleep experience. We have purchased six new fold out beds that feature a deep mattress topped with wool comfort layers and sprung base system to provide the ultimate in supportive comfort. These are optional extras that can be added at the point of booking.
Enjoy Autumn!
Tony McInnes August 2017